I had all the images I needed. Only the last one was missing. The most important one: my inner child.
In September of 2018, I heard a whisper: "Go, sit with a coffee, and write." I had just returned from running an errand and was about to resume a translation project, but I did not hesitate. The message was clear, and I knew something important was about to come out.
The patio was empty. And the air was perfectly crisp. I wrote the first line: "I thought I was seven, but now I know that I was three." I felt a slight rush in my body, and with my mind at ease, I wrote the rest. By the end, I was a bit shaky, my face was wet, and I felt exhilarated. I had written my story and it was so beautiful.
I went home and typed it in my computer. Maybe I polished it a bit as I was doing so. I wrote the last line and looked at the word count: 353. It was done.
That shaky feeling stayed with me for a few days. I had peeled at a very deep layer and, even though the information wasn't new to me, it was grounded in a certainty that revealed to me that I was ready to let go of the last vestiges of guilt and shame that were centuries old.
I had been trying to write a children's book story for some time. Throughout the years the story evolved until I had a moment of realization: "I want the story to be about my own personal experience as a survivor of child sexual abuse." And even though the subject was still a taboo, I still had it in my mind to write it as a children's book story for all ages. I really wanted it to be a picture book.
As soon as I wrote the story I started asking for direction as to who could illustrate it. About a month later my partner and I would be traveling to Puerto Rico and from there to New Orleans. While in Puerto Rico, I had the first thought: "Maybe I'll meet the person in New Orleans." And then, a second thought, the day before getting on the plane to NOLA: "Maybe I'll meet the person on the plane." I sat next to Lauren. She had just illustrated her first children's book. By the end of the flight my neck was quite strained from looking over to talk to her. On our last day at NOLA, Lauren took me to a swamp, and I didn't know then that I would take one of the photos that I would use to illustrate Being 3.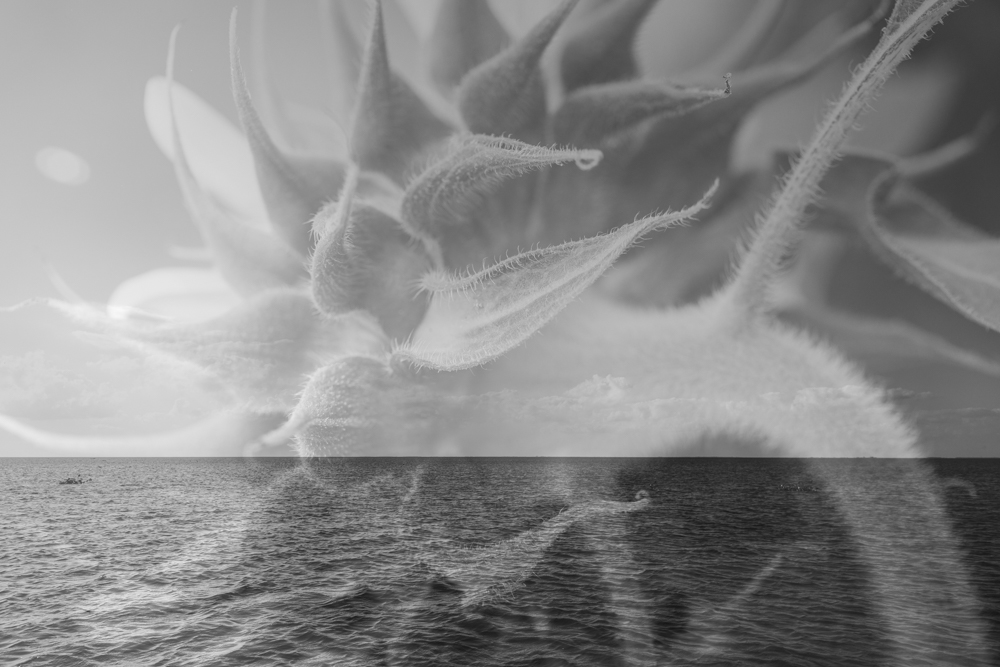 [the Mississippi River ]
I asked Lauren to friend me on Facebook during our first meeting over the phone so that I could show her something. We had been talking about illustration ideas when she suddenly got really excited after accepting my friend request. Long story short, she thought I should illustrate the story with double exposures like the one she was seeing on my page.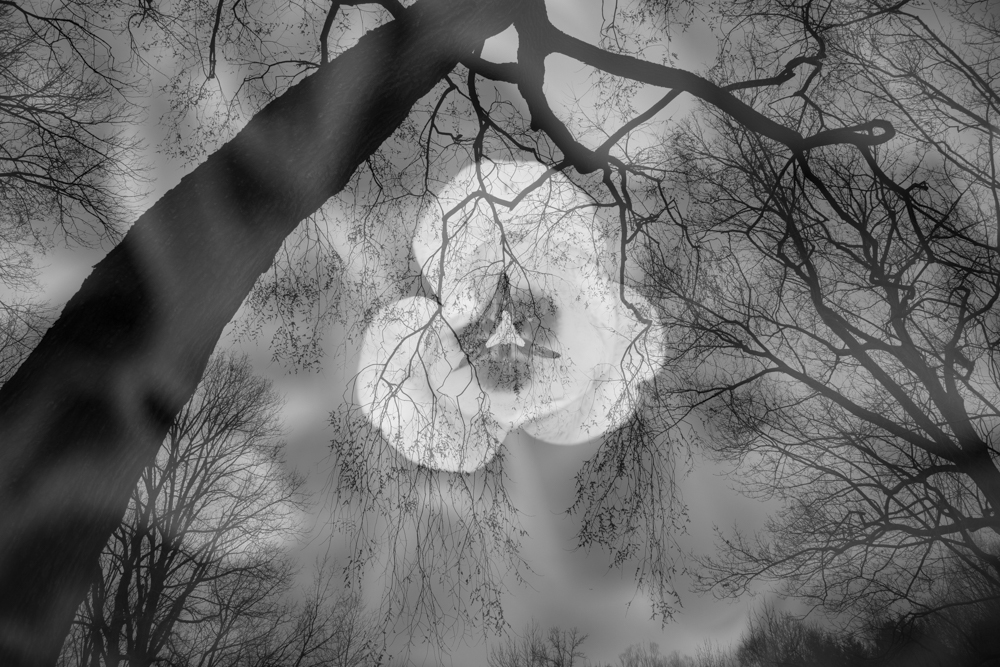 [image Lauren was seeing; it illustrates the 11th verse of my story ]
By that time, I had only created a few double exposures. I wasn't sure how it would all go but I decided to give it a try. I illustrated more than half the book in less than two weeks. I was on a roll and it felt goood.
After creating the first images, I realized I had illustrated my grandfather's home in San Juan, Puerto Rico with images from his ancestral home. I had traveled to Corsica in 2016 with my partner and his family. His dad had wanted to travel there to connect with his own ancestry. At the time, I just wanted to see a beautiful island. Using those images was a reminder that our healing process always takes us where we need to go.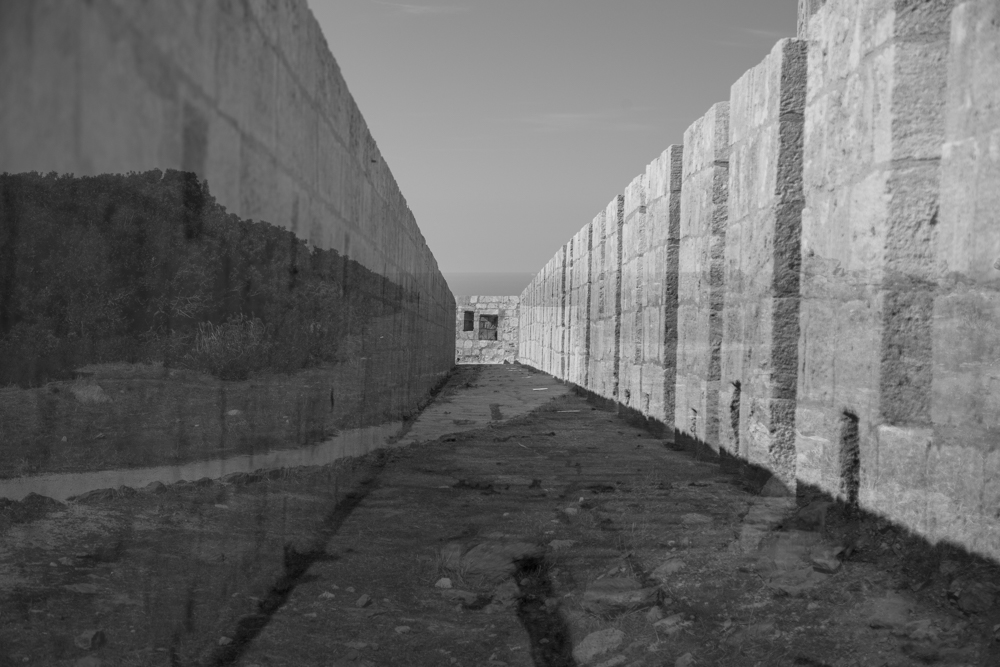 [my grandfather's ancestral home ]
The plan was that Lauren would illustrate the last three images, or so I thought, since they consisted of three pairs of eyes. I was planning to get good photos for her to use, but then she once again suggested: "You do it." I decided to follow her advice. We had clearly crossed paths for a very specific reason, and it all felt very guided.
Photographing the first two pairs of eyes happened pretty quickly. I lived with the first pair and I immediately thought of a friend who had the perfect eyes for the second.
Now I only had to find my own pair of eyes, and this was a bit trickier. Among other things, it meant ending a cycle and looking inward as far as the inner eye can see. I started asking around to people close to me to see if they knew of a little one between 3 and 5 years old that maybe reminded them of me. A dear friend suggested a child, and after asking my guides and getting over my doubts, I asked her to put me in touch with her friend.
I had spoken to Lena's mother over the phone a few times. I sent her the story and the images and explained to her what the story was about. She was very open and told me that she would explain it to Lena in terms she could understand. A few months later we decided to meet in Prospect Park. The idea was that we would meet and see how we got along. There was no pressure for anything to happen beyond spending some time together.
I only had an hour but it was as if time had stretched out. I got to the park and Lena and her mom were waiting for me at the entrance. She was quite a cute sight. We sat on the grass together and chatted, all the while Lena would not stop eating. She was insatiable for watermelon and loved speaking to me in Spanish, which she spoke perfectly. Lena's mother told me that after telling her that I spoke Spanish she got all excited that she'd get to practice her Spanish with me. Only at the end, when I needed to go, she got a bit upset and switched to English: "It's not fun." My heart melted when she didn't want me to leave. She had known me for about 45 minutes. Or had she?
But before I had to leave, we were sitting on the grass and at one point her mother reminded Lena about my project and how I was interested in photographing her eyes. I decided to show the other images to her, including the other two pairs of eyes, and that's when the picture started coming to life.
"Lena, what do you see?" I asked as I scrolled from image to image. Each time she looked intently and answered, and then we got to the eighth image, and she said: "Rain." And to the ninth image: "The rain arrived." She was reading the story back to me.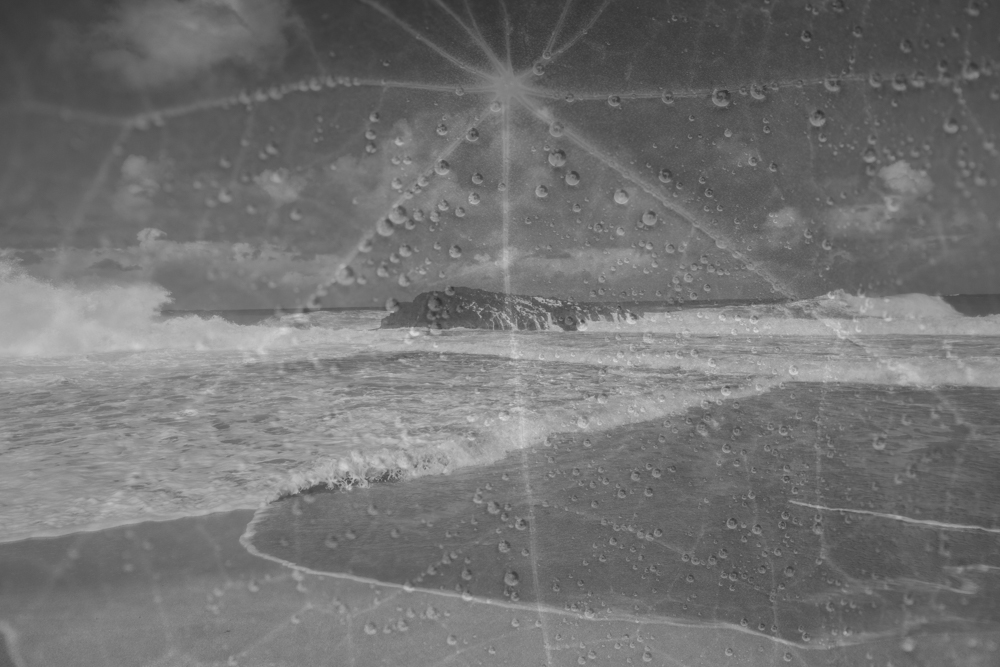 ["Rain."]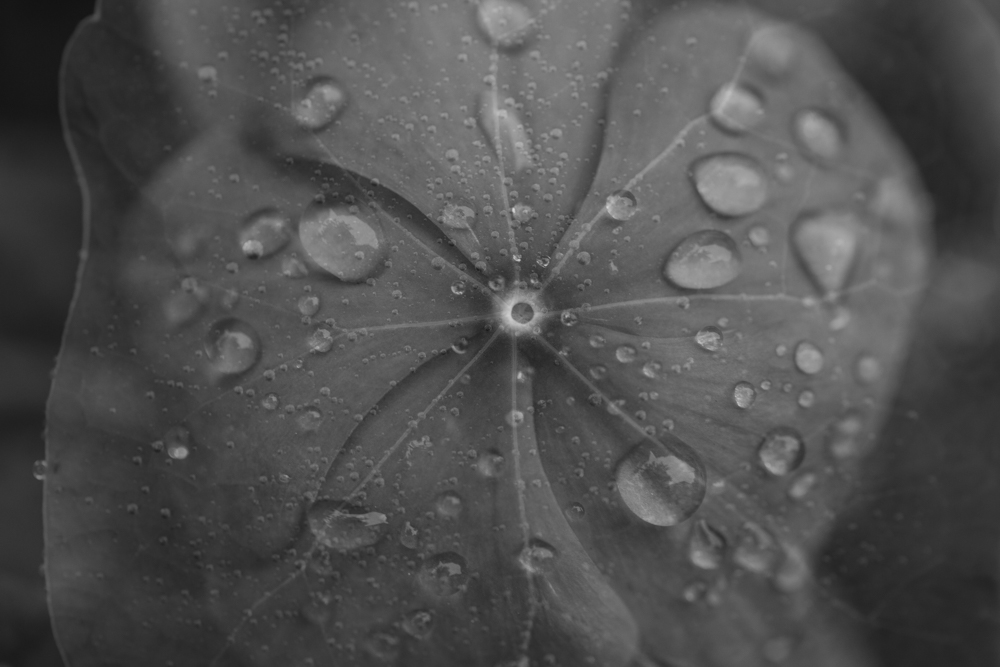 ["The rain arrived."]
We went back to chilling and chatting and a few minutes later she whispered in her mother's ear in perfect Spanish: "Tell Carla to take a photo of my eyes."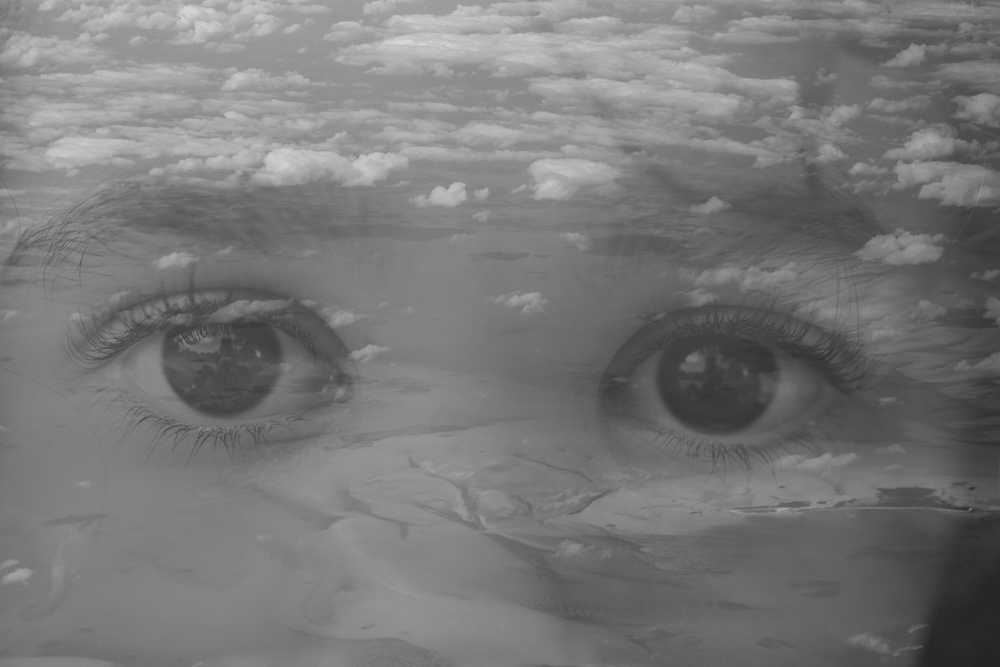 [Lena]